this sun also rises
I started last night!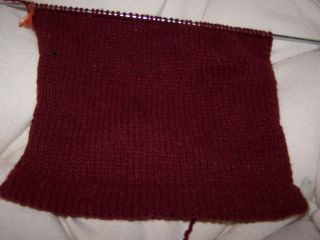 sleeve

I'm using the Soft Tweed in cranberry (like the other cool kids). This yarn is great, I will use it again.
I used the hem method as well. I don't mind seaming, but I won't do it when the three needle join works so nicely. Besides, I find the improved crochet cast on fun to do and rip out.
I started on the sleeve, since the size 37" just a bit small for my bust and I may have to play with the back modifications by an inch. Also, sleeves bore me to tears and I like to start them first while I'm still in the honeymoon period of a project.