The frog pond is about to overflow
I started my SCJ on Wednesday last week and by Sunday I had done all this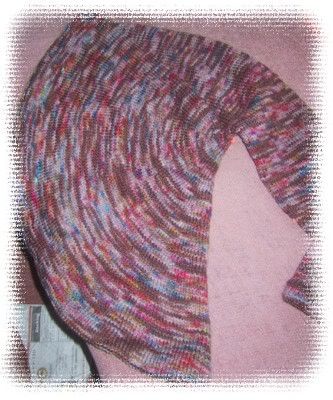 But it has all had to be frogged. My tension (gauge) was so far out that the top of the sleeve was above my ear!
I have gone down to a 4mm (US 6) needle and the tension seem to be fine now, as long as I remember to knit more tightly than usual.
I am now up to raglan shaping again - just as well there's no deadline for this.